With over 15 resort options to choose from in the United States alone, a Disney membership might be worth considering for anyone who travels a lot and loves Disney.
If you're considering purchasing points or a timeshare, it's definitely worth it to do some research beforehand to ensure you're making the right decision for yourself. Besides having access to a number of resorts around the country, you also have access to the benefits those points have to offer.
Read on to learn about six of the biggest ones.
1. DVC Discounts
Whether it's dining or merchandise, a DVC membership brings a lot of discounts around the parks and resorts on things like dining and merchandise. When you show your card at almost any Walt Disney World cafe, restaurant, or shop on the property, you get a discount of anywhere from 10 to 20 percent.
This includes stores at Disney Springs like Alex and Ani and even Sunglass Hut if you're staying at a DVC resort in Orlando.
Remember, though, if you don't have your membership card, then you don't have access to these deals.
2. Access to Member Lounges
With your DVC membership comes access to two exclusive member lounges inside Epcot's Imagination Pavilion and at the very top of Disney's Bay Lake Tower.
Bay Lake Tower is situated right next to the Contemporary Resort near Magic Kingdom (the resort has its own stop on the monorail when you make your way into the park). There's a DVC member counter on the left when you enter Bay Lake Tower's lobby.
When you see it, present your member ID to the Cast Member and they'll take you right up to the Top of the World Lounge. There, you'll be able to enjoy snacks, desserts, beer, wine, and special cocktails and mocktails.
The DVC Member Lounge in Epcot is located in the Figment gift shop just after you exit the ride. You'll find the DVC Member counter at the bottom of the stairs. Just like at Top of the World Lounge, you'll present your information to the Cast Member and be taken to the lounge.
Here, you'll be able to grab complimentary soft drinks and enjoy free WiFi and charging stations for your devices.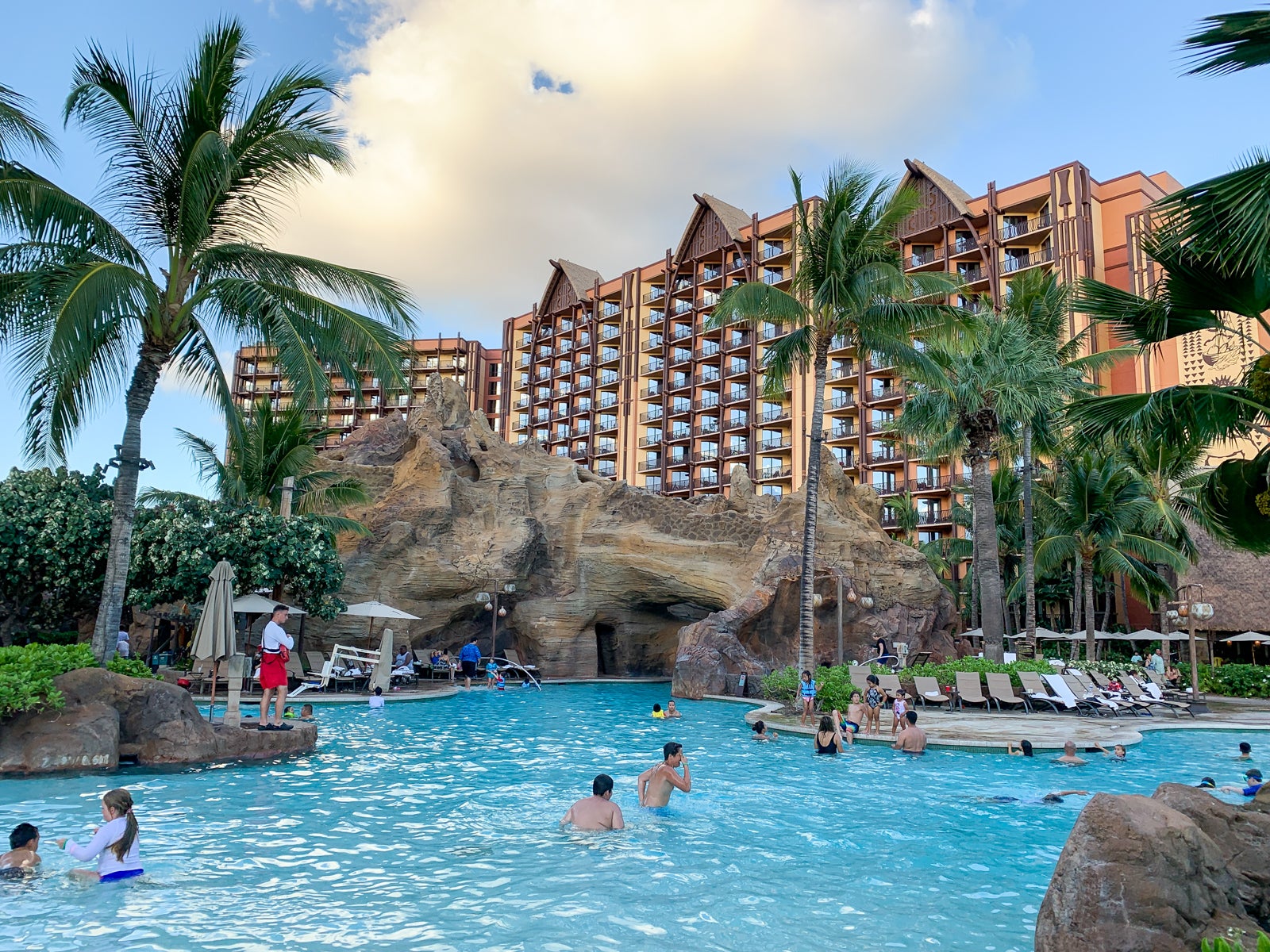 3. Enjoy Pool Hopping
Pool hopping is another great perk that comes with being a DVC Member. Not only does each DVC Resort come with its own pool and other themed water features, but you can also enjoy more than one throughout each day. Remember, though, there are a few pools that don't allow pool hopping.
If you're unsure about the pool you're wanting to visit, simply check with the resort before you head over to the pool. Also remember that blackout dates apply for pools, and hotel guests do have priority so if one reaches capacity you might not be permitted to enter.
4. Tour Discounts
On top of any discounts you receive at shops or restaurants, you'll also receive a 15 percent discount on any of the theme park tours that Disney has to offer (like Keys to the Kingdom in Magic Kingdom or Behind the Seeds at Epcot. You can also get discounts on any animal encounters you'd like to experience at the parks.
Members also receive a flat-rate discount on shows like Cirque du Soleil, or even special events like Boo Bash or Mickey's Very Merry Christmas Party. Those discounts also extend to other events like Epcot Food and Wine Festival.
If you're curious about other deals, you can always check the DVC's website before you book.
5. World Collection
A member benefit that you may or may not know about is the World Collection. This allows you to trade your points for resorts and destinations anywhere around the world, meaning you get more freedom with where you stay on vacations.
You trade points through RCI, which is the world's first vacation exchange program for timeshare owners.
If you'd like more information on DVC resales, you can check out this estimated DVC resale timeline.
6. Free Laundry Facilities
While you might not necessarily want to think about laundry on your vacation, it can help you save money if you're traveling for long periods of time. Luckily, with your DVC membership, any on-site laundry facilities are free throughout your stay. If you're staying in a 1-bedroom villa or a larger bedroom, then you'll likely have access to a washer and dryer inside your suite.
No matter what, the laundry facilities at the resorts are often sufficiently sized, meaning you won't have to wait in line to get your clothes cleaned. You also won't have to worry about going home with dirty clothes and a messy carry-on.
7. Special Events
Another selling point for a lot of DVC Members is special events planned throughout the year at any of the parks. These events are usually after hours, and they include rare character meet and greets, free ice cream and refreshments, special entertainment, or any number of other special selling points.
Ready to Take Advantage of Your Disney Membership?
Now that we've gone over a few of the perks that come with any Disney membership, are you ready to start taking advantage of all it has to offer? With the cost of a membership, it's important that you know each and every benefit you receive, and that you take advantage of them all. Take this info and make the most of your Disney Vacation Club Membership while it lasts.
For more on the latest in lifestyle and travel, check out the rest of our website.