Puerto Rico might be an ideal location for American tourists. Because it is a part of the United States, money, cellphones, and health insurance all function. It sounds great, but is it safe to visit Puerto Rico?
While there are still reasons to say no, namely the final bit of recovery from hurricanes and earthquakes, the answer is yes in terms of overall safety and remains one of the safer Caribbean locations.
Learn About Discover Puerto Rico:
Discover Puerto Rico is a recently formed private, non-profit Destination Marketing Organization (DMO) whose aim is to promote Puerto Rico as a premium vacation destination to the rest of the globe.  However, DMO benefits the people by promoting the island's diversity and distinctiveness for leisure and business travel, as well as events.  Furthermore,  It is in charge of all worldwide marketing, sales, and promotion for the destination, and it collaborates with important local governmental and non-governmental stakeholders in Puerto Rico's tourist economy and the community at large to empower economic growth.
Is it safe in Puerto Rico?
Puerto Rico is typically safe for visitors who take adequate precautions in light of the continuing epidemic. Travellers should consider the hurricane season while planning their vacation and take standard precautions to avoid pickpocketing and robbery, which are the most prevalent crimes impacting visitors in Puerto Rico.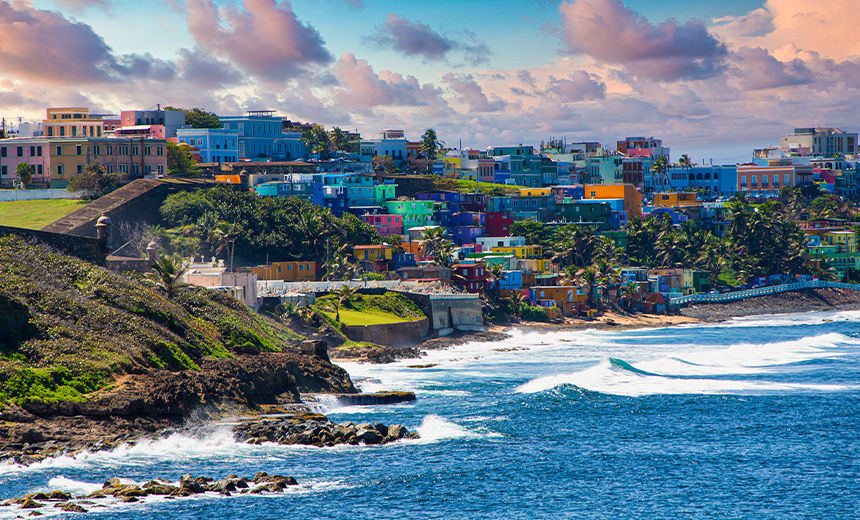 Puerto Rico is one of the safest Caribbean islands for travellers, with a lower crime rate than comparable cities in the United States. The majority of violent gun violence is related to drug trafficking and gang activities, which seldom affect visitors.
Pickpocketing and robbery are the most prevalent crimes in Puerto Rico, which you may avoid by not leaving valuables exposed in a car, storing critical papers in your hotel safe, not wearing expensive jewellery, and visiting beaches and attractions during the day.
Safety Concern:
Here are our top safety recommendations when visiting Puerto Rico:
1. Take care of your possessions. Don't leave them alone, don't carry long-strapped bags, and don't hang bags from chairs. To conceal your cash, consider purchasing a money belt or a money-hiding infinity scarf.
2. Make an effort to blend in. If you can't pass for a local, try to pass for someone who knows their way about the island.
3. Study some Spanish. You never know when you'll need to ask for guidance or assistance..
4. Be cautious at night, especially in San Juan, and avoid housing developments. Gangs are operating there.
5. Keep an eye out for changes in the weather and weather alerts.
6. Use caution when visiting the rainforest. Tell someone where you're going, bring a map, wear shoes with a good grip on wet rocks, and cover your legs and arms to protect yourself from insects and dangerous plants.
7. Carry a basic first-aid kit as well as bug repellent including DEET. Mosquitoes may transmit the Zika virus as well as dengue sickness.
8. Be cautious when swimming. Riptides are dangerous, because there may be harmful marine organisms, such as jellyfish. If you are caught, read the beach caution signs and swim parallel to the riptide.